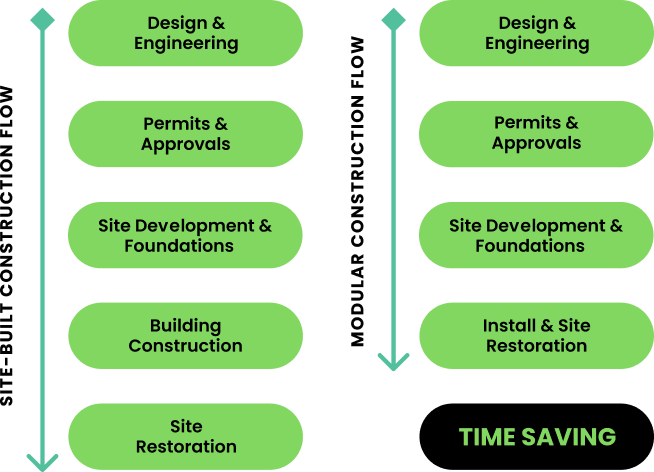 Modular technology has had a major impact on construction industry  in the last several years.
Pada Modular's core concepts, on the other hand, remain unchanged.Modular building adaptability and environmental responsibility are at the heart of our company's goal.
With our technological know-how, we can also create off-site building solutions for any location or purpose, with less environmental effect.We can lower your carbon footprint while still completing your project on time, under budget, and to the highest quality standards possible since we have the financial resources and in-depth expertise necessary.
With the greatest priority on health and safety, responsible sourcing, environmental stewardship, as well as making a significant influence on the community, we work hard in every aspect of our business to achieve the best possible standards.
Sustainable building with Pada Modular is.
We Are Available Worldwide
Our company designed a volumetric building system that is both agile and adaptable. This enables us to construct a design that is structurally sound while allowing us to alter the interior arrangement and exterior appearance of the structures. No matter who you are, where are you from, what your budget is, we have financial solutions for you. Padamodular